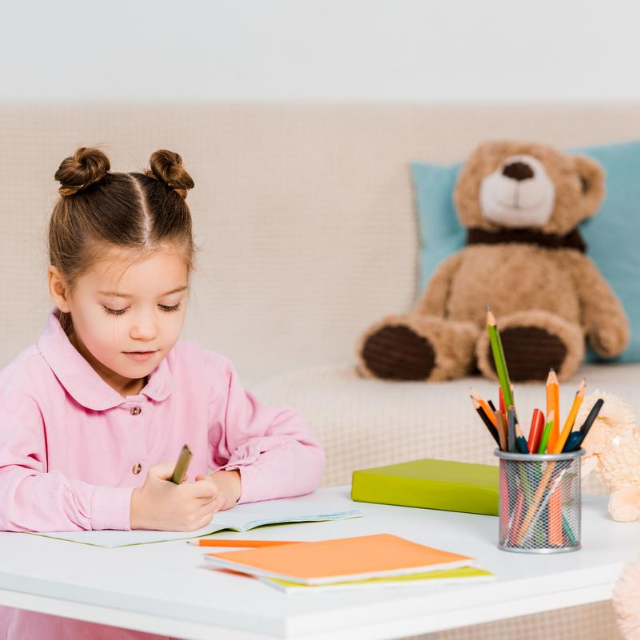 There are many ways to set up a home learning space for your child with autism. Many families have limitations like space, organization, budget, and multi-use rooms. This can make it difficult to set up a space that will be functional. It is important to think about your family's individual needs. That way you can plan your home learning space around those needs. In this article, we will discuss how to set up your home learning space for success.
Think About Your Needs
Here are questions to answer in order to identify your individual needs for your home learning space:
1. How often will the space be used? For example, are you a parent who homeschools your child every day? Does your child with autism engage in home-based therapy every day, or nearly every day?

2. Will the space be used in other ways? For example, do you have other children who will be using the space? Are you converting a section of a bedroom, dining room, or living room? Is this a home office that you or your spouse also uses?
3. What is your budget for the space? This includes materials, furniture, and anything else you need to purchase to make the space functional.
4. What is your upkeep plan? Who will be responsible for organizing the space? Will you be resetting the space each day after your child is finished with it? Will they have clean-up responsibilities? How long will upkeep take?
Select Materials
You will need to identify what kinds of materials you need in your home learning space. The first thing to figure out is what the space will be used for. If your child is older, the primary material they need may be a computer. If you are participating in distance learning, the school may provide a computer for your child. They will also provide preset curricula and online learning platforms. If you are homeschooling, these are materials you will need to choose and procure.
In either scenario, your child with autism will likely require additional materials to help them succeed. Consider the following checklist when stocking your learning space:
1. Gross motor break activities: Does your child benefit from a yoga ball chair? How about a poster with stretches and exercises they can do while they're on a break? Will you use a timer for outside play breaks?
2. Fine motor supports: Does your child need consistent access to fidget toys? Do they benefit from having a pencil and paper handy, even if the lesson is online? Do they like to take drawing breaks?
3. Furniture: Have you thought about what a comfortable work space will look like for your child? Do they benefit from working at a table, a desk, or neither? Can you adjust which way they are facing to increase their ability to focus? If you will be helping them frequently, where will you sit?
4. Lighting: Make sure the learning space is well lit. This may require extra lamps if you are using a multi use space like a dining room or kitchen. Ensure the space is well lit from your child's vantage point, as well as from your own. Be sure to account for seasonal changes in daylight.
5. Schedules and visual supports: You might need to create duplicates of schedules you already use at home. Or, you might need to make new schedules and visuals that are specific to learning at home. These visuals should be ready to go in the learning space. For example, your child may be earning a specific reinforcer for completing activities throughout the day. Or, they might earn a break every time they attend to a Zoom lesson for a certain amount of minutes. Establish visuals that outline this beforehand. Have them visible from your child's spot within the learning space.
6. Learning activities: This may seem straightforward, but it's worth thinking about. You need to determine your child's priorities for this space. For example, will they be engaging mostly in academic learning activities? Or are they working on vocational skills? Maybe they are working on building play skills. Or maybe they are working on how to increase time spent doing independent activities in general. Your child could be working primarily on turn taking in conversations or in activities. They could be doing this one on one with a therapist, or with peers on Zoom.
If your child has a therapist working with them in the home, the therapist might supply a lot of these materials. Or, you and the therapist may need to have a discussion about what is needed and who will supply what.
Establish a Routine
Once your space is set up, work on the schedule for ongoing use. This includes how many days your child will use the space, as well as a daily timeline. For example, your child might be OK using their bedroom as a learning space in the morning, and a play space in the afternoon. Or, they might need supervision for their learning time, and less distractions. In this case you might set up your kitchen counter or dining room table as their learning space. Will this be available to them for a certain period of the day? Or will the time they are engaging in supervised learning fluctuate from day to day? If others are using the space too, how will the space be shared? How might members of the family trade off? This is especially important when siblings are involved, or if you are utilizing a shared home office space.
After you have established the routine, be ready to make adjustments. For example, you may have decided that online learning will begin at 9:00am at the dining table every day. Perhaps your child then has unforeseen struggles getting ready by that time. Or, you might have trouble clearing the breakfast materials by that point. By adjusting your start time to 9:30, you may be able to solve the problem easily.
Now you have a framework to use when establishing a home learning space. By taking the above factors into account, you can set your child with autism up for success.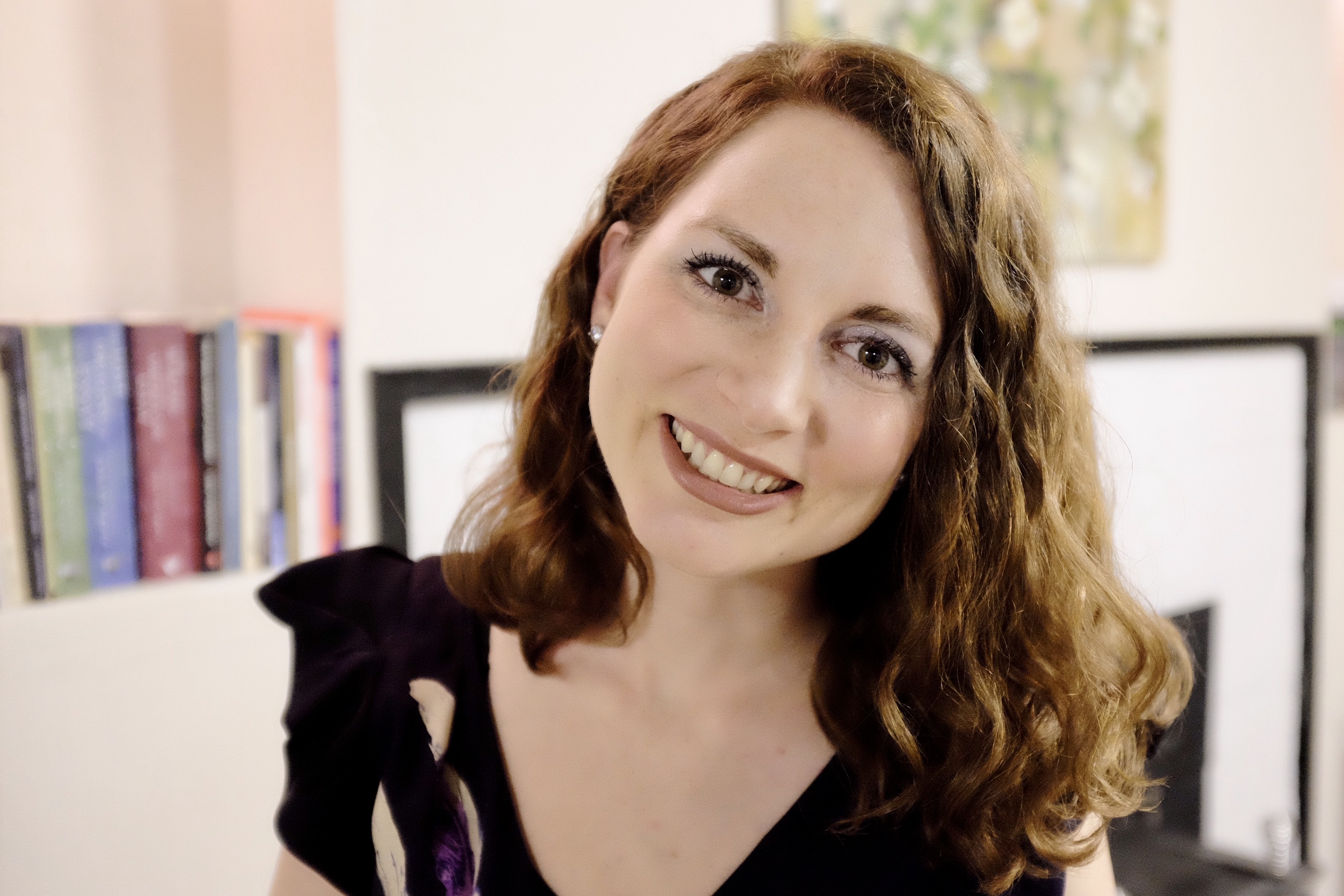 Courtney Gutierrez, M.Ed., BCBA, LBA Courtney is a behavior analyst, educator, and writer in the Pacific Northwest. She has over fifteen years of experience in the field of autism services, and over ten years of master's level experience in classroom teaching and ABA therapy. Her areas of expertise include infant and toddler development, parent coaching, ABA clinical leadership and training, P-12 special education, and case consultation for children and young adults with autism and other special needs. Courtney lives in Seattle with her husband and two children.