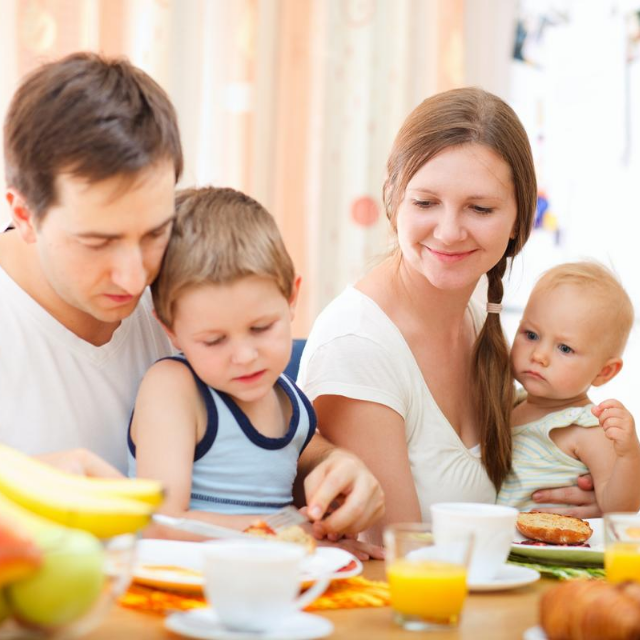 If you are a parent of a child with autism, you may be in "survival mode" when it comes to family meals. Many modern families do not have regular sit-down family dinners. Busy schedules and more than one child contribute to a "whatever works" lifestyle when it comes to shared (or not shared) meals. But, for children with autism, family meal time can be a great opportunity to teach valuable daily living skills.
Teaching family meal time as a household routine can also help you add to your toolbox as a parent. For example, familiarity with a family meal time routine will help your child build skills for other settings as well. This could include times when you have guests over for dinner, when you visit a friends' home for dinner, or even when you go out to a restaurant.
In this article, we will discuss some strategies you can adapt to your own family meal time. You can use these strategies on a timeline that works for you. For example, some families may aim for a shared dinner time that lasts for around fifteen minutes, three times a week. Other families may share a longer dinner once a week on Sundays, while being more flexible about meal times throughout the week.

Balance Variety and Familiarity
Meal planning can be a struggle even for parents who love doing it. Part of the difficulty with meal planning for a family is not knowing what your child will love or hate. Food aversions and refusals might not stay consistent over time, making it extra hard for you to plan.
A good way to relieve the stress of meal planning is to have a few reliable foods in your pantry, fridge, and freezer at all times. This way you can experiment with different recipes for your "main" while still offering familiar sides. On some nights your child's entire meal might be comprised of sides. On other nights they might surprise you by loving a new recipe you tried.
Encourage, but Don't Force
Offer your child everything that is available for the meal (within limits for allergies, choking hazards, and any other health concerns). Encourage them to try new things, but don't force them to. Additionally, especially for younger children, allow the option to spit out the first bite of a new food. Say something like: "You didn't like it, and that's ok! Good job trying a new food."
If your child refuses to try a new food altogether, resist the urge to engage in a power struggle. Reaffirm that the new food is available to try, and move on.
Allow an Alternate Activity
One major source of stress during family meal times can be the amount of time spent sitting down and eating. Children may become full faster than their parents, or bored. They may want to leave their seat before one parent has even sat down to their own plate. If you set a goal for your child to sit at the table for a certain amount of time, it is critical to set a realistic goal. It can feel counterintuitive to set a goal at a level you have already seen your child do. But implementing a goal for regular mealtimes is very different from seeing that behavior happen at random.
For example, if your child can sit at the table for one minute, set your goal for one minute at first. Then you will guarantee success for you and your child. You can increase the goal over time. For children whose current skills allow them to sit at the table for a very short time, have an alternate activity available in the same area. Dismiss them to play or do this activity while you finish your meal. This way you can still supervise them without halting the mealtime altogether.
Another way you can use this strategy is at the table itself. This can help if mealtimes are very aversive for your child, but they will tolerate doing other things at the table. In this method, the alternate activity is available to your child right at the start of mealtime. They can access it by simply sitting at the table. You might work solely on sitting at the table as a goal for awhile. Meeting your child's nutritious needs would not be the primary goal in this method. Instead, meet their needs for nutrition at other times in the day. Use methods that have already been successful. Gradually, your child will build skills to sit at the table during mealtimes. Then you can introduce foods. Switch between food and the other activity, all right at the table.
Use Schedules and Rewards
Many families will use social stories, first-then schedules, or other visual schedules for mealtime. This gives your child extra cues for what is expected of them during the mealtime and what is available to them. It also helps you and other adults or caregivers in the home to be consistent.
Reinforcement is also an important part of teaching your child new mealtime skills. Make sure reinforcement is available for at least one skill besides eating. This could be:
1. Washing hands before the meal
2. Sitting at the table
3. Pointing to desired items
4. Making a comment to a sibling or parent
5. Saying "no thank you"
Reinforcement should also be varied. Use verbal praise and positive feedback as well as rewards like stickers or toys.
Additionally, try to steer clear of requiring your child to finish a certain amount of food. They should not have to ingest a set amount of food to be excused or earn a reward. Children's nutritional needs can vary greatly from day to day. Just because your child ate an entire banana one night doesn't mean they need that much food before satiating the following day.
It's OK to Modify
Try the best you can to set yourself and your child up for success by setting reasonable goals and limits. But, know that you may still need to change things on the fly sometimes. Avoid having your child sit at the table for long periods of time if they are not successful. This also applies if the rest of the family has already finished the meal. Have a strategy you can use to close the activity, like saying "Let's give this one more try tonight. If it doesn't work tonight, we'll try again another time."
You may also give yourself room to change plans at the last minute. Be ready to say: "Tonight we were going to have dinner together at home. But the weather is really nice out, so let's take sandwiches to the park instead!" Or, you might get takeout after a hard day at work. You might make your child one of their favorite, reliable foods that night. Make these kinds of modifications when you need to. This will allow you more energy to teach mealtime routines and skills in the long run.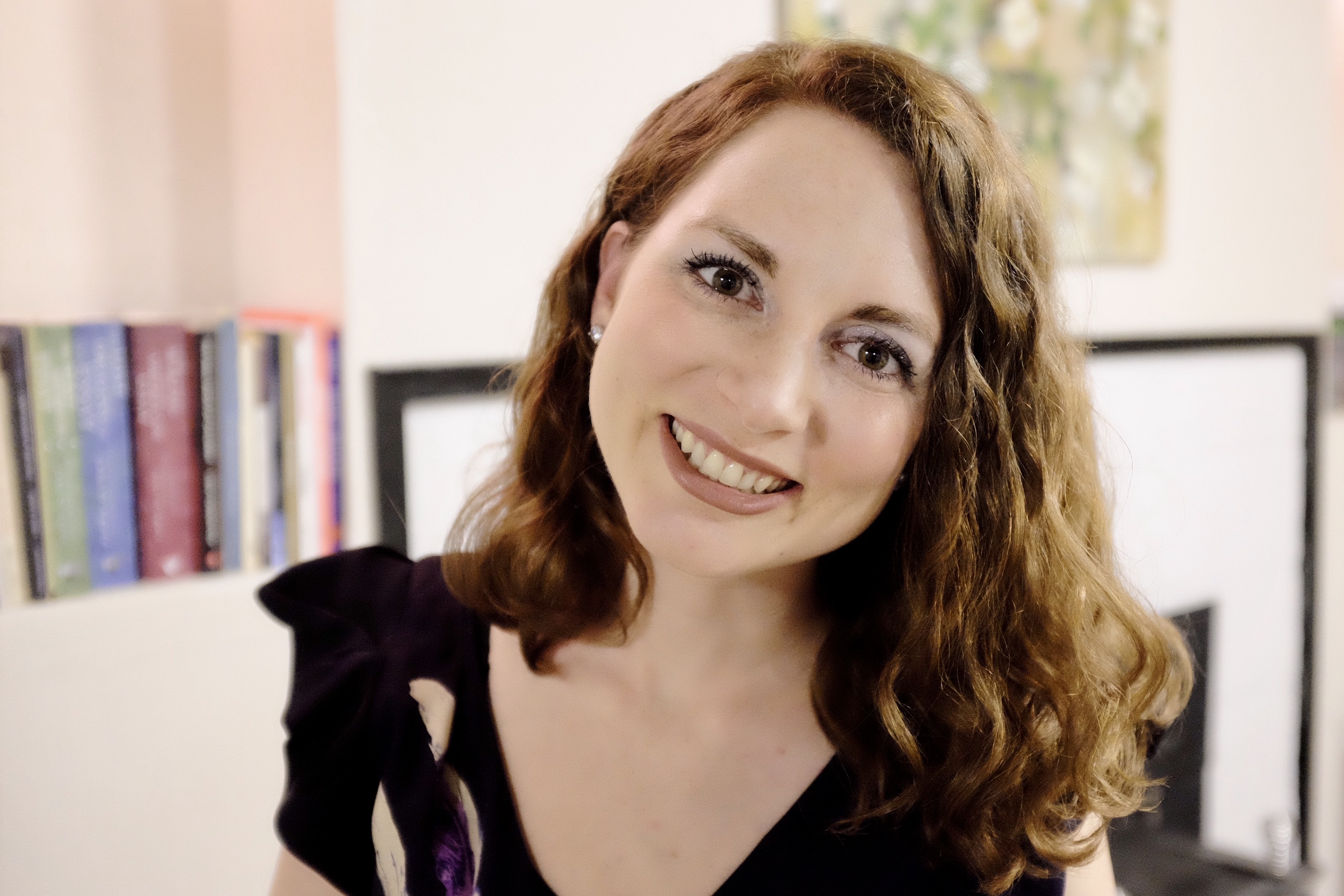 Courtney Gutierrez, M.Ed., BCBA, LBA Courtney is a behavior analyst, educator, and writer in the Pacific Northwest. She has over fifteen years of experience in the field of autism services, and over ten years of master's level experience in classroom teaching and ABA therapy. Her areas of expertise include infant and toddler development, parent coaching, ABA clinical leadership and training, P-12 special education, and case consultation for children and young adults with autism and other special needs. Courtney lives in Seattle with her husband and two children.