Has the drop off routine been causing your child extra stress lately? Maybe you are preparing for your child's very first experience with daycare or school. Or, you could be working up to having a babysitter or nanny stay with your child while you and your partner go on a date night. There are lots of situations that require you to say goodbye to your child temporarily. This can be harder on some families than others, and for different reasons.
For example, separation anxiety might strike you or your child at different times. Or, drop off could be going along smoothly for weeks or months when all of a sudden something changes and you're back to square one. For families of children with autism, separation might be made even more difficult due to communication and behavior challenges.
But separation doesn't have to be a looming cause of anxiety. There are some key strategies to planning for separation that help assuage the stress, and foster feelings of success and comfort rather than failure and loneliness. In this article, we will cover how to plan for successful separation during school or daycare drop off. We will also discuss how to problem solve unexpected occurrences of separation anxiety and non-routine separation plans.
Gradual Separation
Gradual separation is a common approach to first-time school and drop off routines. It may be less stressful for parents who are not ready to see their child cry or whose child may be prone to lengthy tantrums. The gradual separation plan can be well-suited for children with autism and other special needs. It uses shaping and prompt fading to build social emotional resilience in situations where the child is independent from the parents. To do gradual separation, follow these steps:
1. Discuss the plan with the teacher or daycare provider.
It is critical that you as a team are on the same page. The teacher or caregiver will adjust their goals for what will be accomplished at school or daycare that day based on the plan. Furthermore, gradual separation may take multiple days to complete, so it is important that you develop a sketch of the steps of the plan together, in advance. Decide together what you will do in the classroom, how long you will stay, and how you will communicate when you are ready to leave.
2. Do not say goodbye to your child unless you are leaving.
Gradual separation should occur in a linear fashion, without starting to leave and then deciding to stay if your child cries. Instead, you should enter the classroom with your child and communicate what you will be doing: "I am going to sit in this chair while you play with your friends. Your teacher will help you."
3. The goal is to shape your child's independence incrementally, so they learn to do things with you further away or less involved.
But, they still know you are close by, which helps with their comfort and confidence. To this end, you should focus on ways to fade your presence. For example, encourage your child to accept help from a peer or teacher to open a toy container instead of yourself. Sit off to the side of the circle time area instead of at circle with your child on your lap. If your child cries while you are still in the room, provide neutral comfort but stay calm. Remember that your child is learning to self soothe and accept comfort from other trusted adults, and crying is part of that learning.
4. Follow your child's cues to move to the next step of the plan, and repeat this process until you've successfully reached the point of being able to drop off and say goodbye at the door.
For example, your child might initiate going to circle on their own instead of you carrying them over. Or, they might accept prompting from the teacher to do this instead of requiring it from you. At this point you would follow your child's lead by fading your presence back to sitting at the side of the room but not leaving completely.
5. Once your child is consistently playing independently or with peers, following routines independently or with help from an adult other than you, and accepting comfort from another adult, you can plan to drop off at the door the next day or at the next class period.
Tell your child's daycare provider or teacher that you are ready to do this so they can plan ahead too, and support you to follow through with saying goodbye and leaving. Once you've reached this stage, you can follow the same steps as are outlined in "Fast Separation."
Fast Separation
Fast separation is often successful for parents and children who already have experience being apart for short periods of time. It's also handy for when work schedules or the needs of other children prevent the parent from doing the gradual separation approach, which is time consuming.
Fast separation can be a good strategy for children with autism as long as there is a communication plan in place ahead of time, and the adult(s) receiving the child are prepared with knowledge about your child's particular needs. Consider sending this information in an email, having a phone call prior to the first day, or meeting with the provider ahead of time so they can meet your child. This way you and the provider or teacher will be better equipped to carry out the fast separation plan successfully without stopping to share additional information in the moment.
The following steps can also be used if you have done the gradual transition process and you and your child are ready for drop off and goodbye at the door.
1. While being conscientious about your school or daycare's requirements, ensure your child has access to comfort items such as a favorite stuffed animal or pictures of you.
Any special items like allergen-free foods or toileting materials (i.e. flushable wipes) that they need should also be included as per school or daycare guidelines.
2. Communicate with your child in advance, but don't dwell unnecessarily on the separation. For example, you could say: "Now we are going to school.
You are going to play with your teachers and friends while I am at work. I will come back to pick you up when school is over."
3. When you arrive at the destination, go to the door and complete the hand off of your child to their caregiver or teacher.
Give your child a hug and say something like "Bye bye, I love you, I will see you after school."
4. Now it's time to go. It is OK and normal if your child cries. Their teacher is there to comfort them while you are gone.
The teacher will also contact you if your child gets sick or cries so long that they need to scale back to gradual separation. However, this is very uncommon. Your child is more likely to adapt to their environment and calm down once you are gone. It is important that you provide your child with autism that clear consistency of saying goodbye, leaving, and then returning later. You should not spend a long time saying goodbye or draw the process out, or "cancel" the process altogether by deciding not to leave. Instead, keep the drop off to one minute or less. This teaches them that "goodbye" is not a bad thing and that they can always trust you will come back. Over time, it will become easier.
Dealing with Setbacks
Setbacks may happen when your child has a new teacher or changes schools. Or, you could have something going on at home that's causing changes to routines there – and sometimes this will also impact school routines.
Setbacks are to be expected. Normally, your child will be able to work through these in a few days if you stick to the routine. However, if you feel extra support is needed, you can talk to the teacher about scaling up on comfort items that you send for awhile. Or, if your schedule permits, you can shorten the duration of time between drop off and pick up for awhile.
Non-Routine Separation
Non-routine separation is most common when you have a babysitter come to your home for a special event, or drop your child off at a community childcare center with which they are not as familiar. For non-routine separation, follow all of the same steps as with routine separation plans. Make sure that the care provider is prepared to comfort your child for a longer time if it takes them a while to settle in. And, make sure you've got your phone on vibrate so you can be reached if necessary, but so that you're not feeling like you have to constantly check the screen while you're at an event or doing something fun with your partner.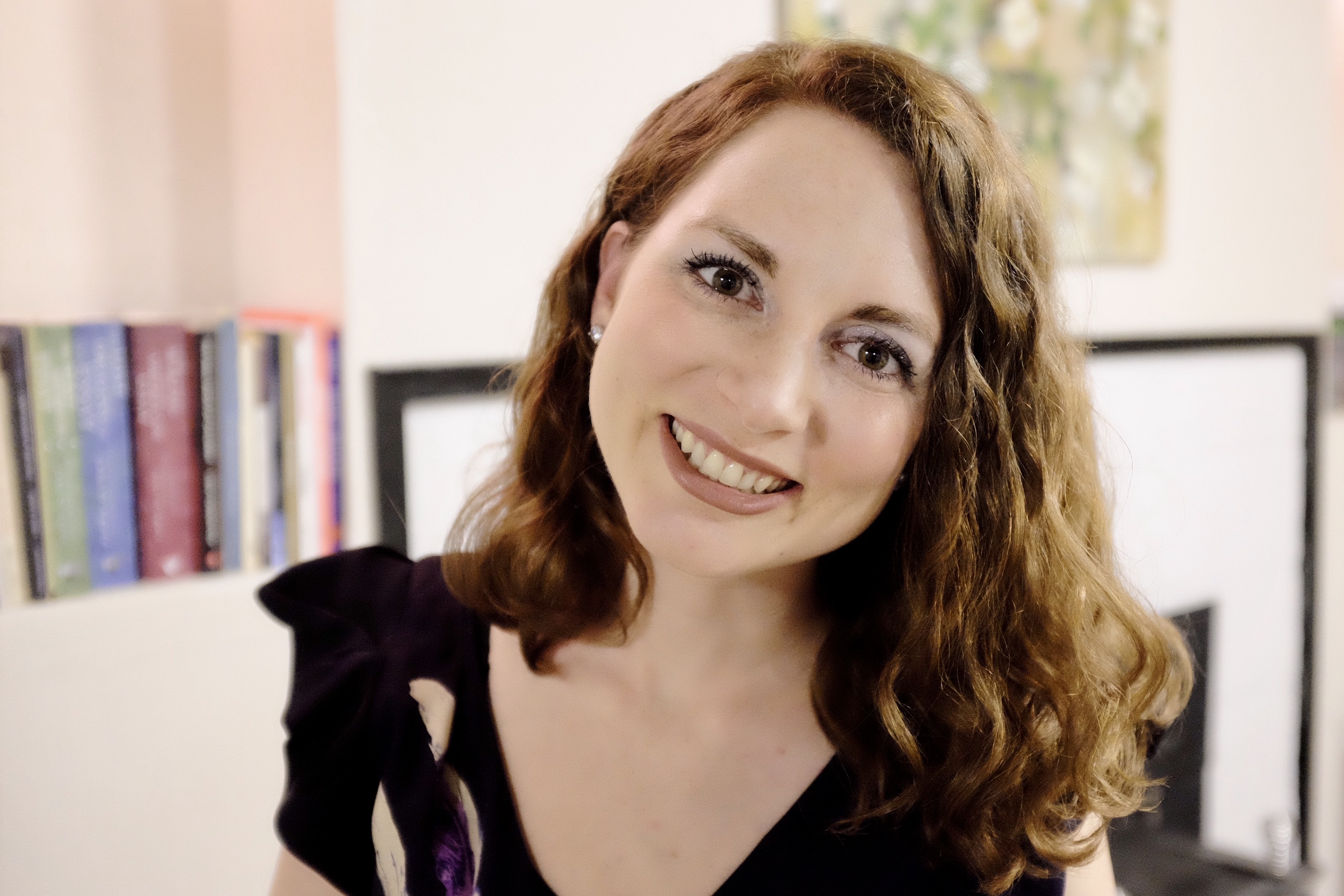 Courtney Gutierrez, M.Ed., BCBA, LBA Courtney is a behavior analyst, educator, and writer in the Pacific Northwest. She has over fifteen years of experience in the field of autism services, and over ten years of master's level experience in classroom teaching and ABA therapy. Her areas of expertise include infant and toddler development, parent coaching, ABA clinical leadership and training, P-12 special education, and case consultation for children and young adults with autism and other special needs. Courtney lives in Seattle with her husband and two children.